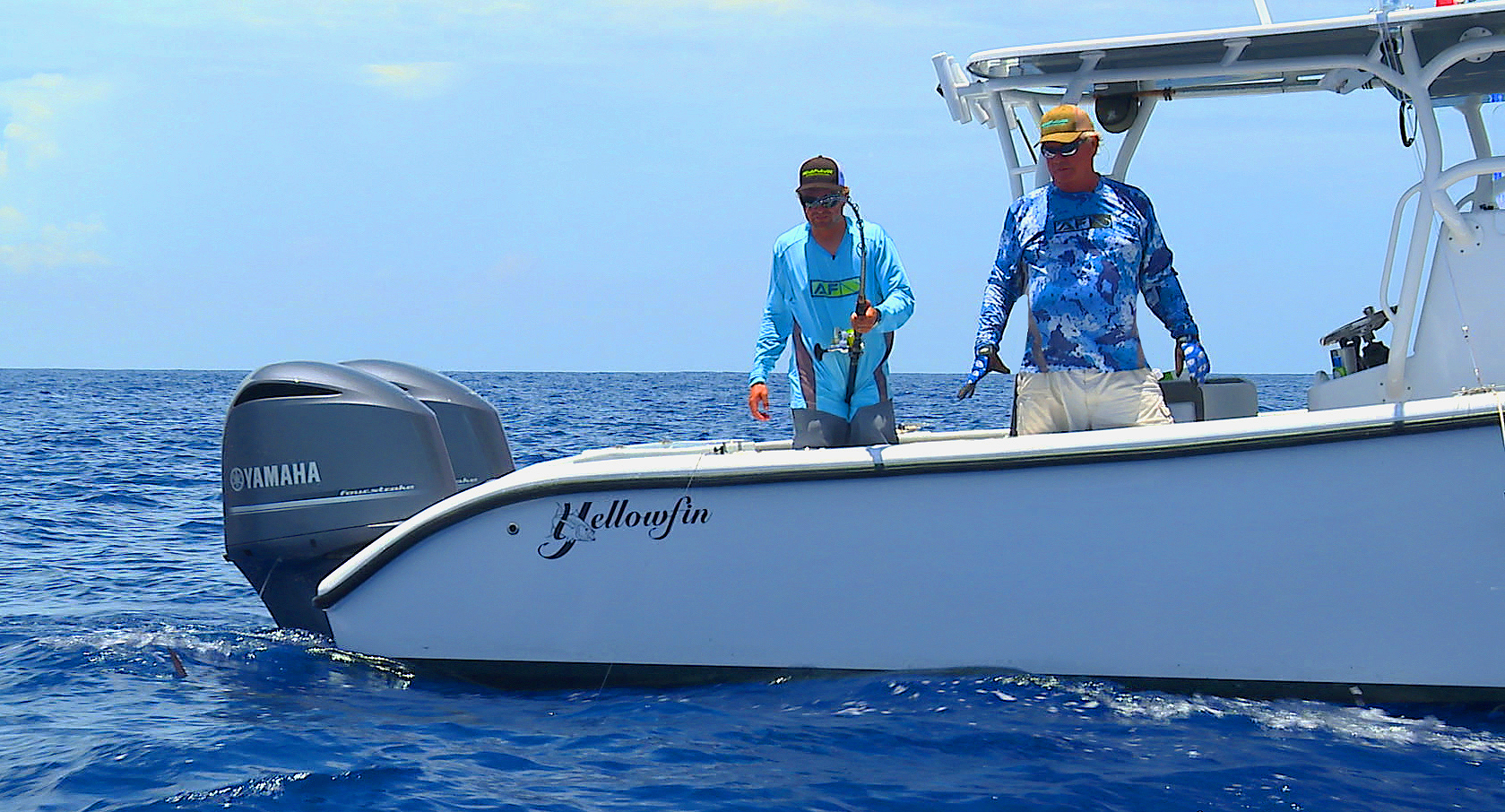 Active Interest Media Launches "Anglers Journal Television"
New Sport-Fishing Television Show based on Anglers Journal Magazine
Boulder, Colo. (June 27, 2016)—Active Interest Media's (AIM, aimmedia.com) new television fishing show, "Anglers Journal Television," (AJTV, www.anglersjournal.com/ajtv) will premier on Sunday, July 3 at 9:30 am EST. The show, based on the successful launch of Anglers Journal magazine, will air on the Discovery Channel's Destination America network, which has a nationwide audience of approximately 65 million households.
The show is produced in conjunction with Warren Miller Entertainment (skinet.com/warrenmiller/) and AIM Studios of Boulder (aimstudios.tv), Colorado, both subsidiaries of AIM. Anglers Journal Television, is hosted and produced by noted fishing authority John Brownlee, the former host of the "Sport Fishing Television" series, and the former editor-in-chief of Salt Water Sportsman and Marlin magazines. He is a familiar face to most saltwater anglers and is recognized as a light-tackle expert who has fished around the country and around the world for a wide variety of species. The show will run through December 2017.
Matching the high journalistic standards established by Anglers Journal magazine, the show features a strong narrative, showcasing the places, people, and great fishing found throughout the coastal U.S. and in several top international destinations, along with the top-quality gear that enhances the fishing experience.
"I am thrilled to have the chance to work with the incredible team at Warren Miller Entertainment, and Bill Sisson and the entire AJ team," says Brownlee. "I'm so proud of the show we have created."
"Anglers Journal demonstrates AIM's philosophy that a premium print product at the core of a media brand is essential," said Andy Clurman, CEO and President of Active Interest Media. "And the proof of concept was nearly instantaneous with Anglers Journal, allowing us to scale our footprint in the fishing category with a television product that will reflect the same editorial quality as the print experience.
Many of the top companies in the marine industry have joined AJTV as sponsors, including Yellowfin Yachts, C-MAP, Yeti, Costa del Mar sunglasses, Yamaha Outboards, FLIR electronics, Aquaflauge aquatic camo clothing, Momoi Monofilament and Diamond Braid fishing lines and Custom Rods by Dru.
You can keep up with the team's progress on www.anglersjournal.com/ajtv
About Active Interest Media, Inc.
One of the world's largest enthusiast media companies, Active Interest Media (aimmedia.com) produces leading consumer and trade events, websites, magazines, and films and TV shows that reach 40 million readers, fans, and attendees in 85 countries. AIM produces the world's largest boat shows, led by the annual Ft. Lauderdale International Boat Show, as well as the World Series of Team Roping, the second-richest equestrian competition in the world. Our brands include Yoga Journal, Backpacker, SKI, Skiing, Vegetarian Times, Anglers Journal, Yachts International, Sail, Power & Motoryacht, Black Belt, American Cowboy, Spin to Win Rodeo, Practical Horseman, Dressage Today, Oxygen, Clean Eating, Log Home Living, Old House Journal, Cabin Living, Woodsmith, Garden Gate, and more. The company's six divisions—the Equine Network, Home Group, Healthy Living Group, Marine Group, Outdoor Group, and Creative Home Group—also operate thriving B2B platforms, online universities, and retail events. Core competencies include lead generation (through our Qualified Buyer Program), marketing services (through our in-house agency, Catapult Creative Labs), and video production; Warren Miller Entertainment is the most successful adventure-film company in history, and AIM Studios is a seven-person unit dedicated to digital video. Active Interest Media's customers are smart, engaged, and loyal, and they look to our brands for trustworthy information and services that will inspire and enable them to enjoy their passions.