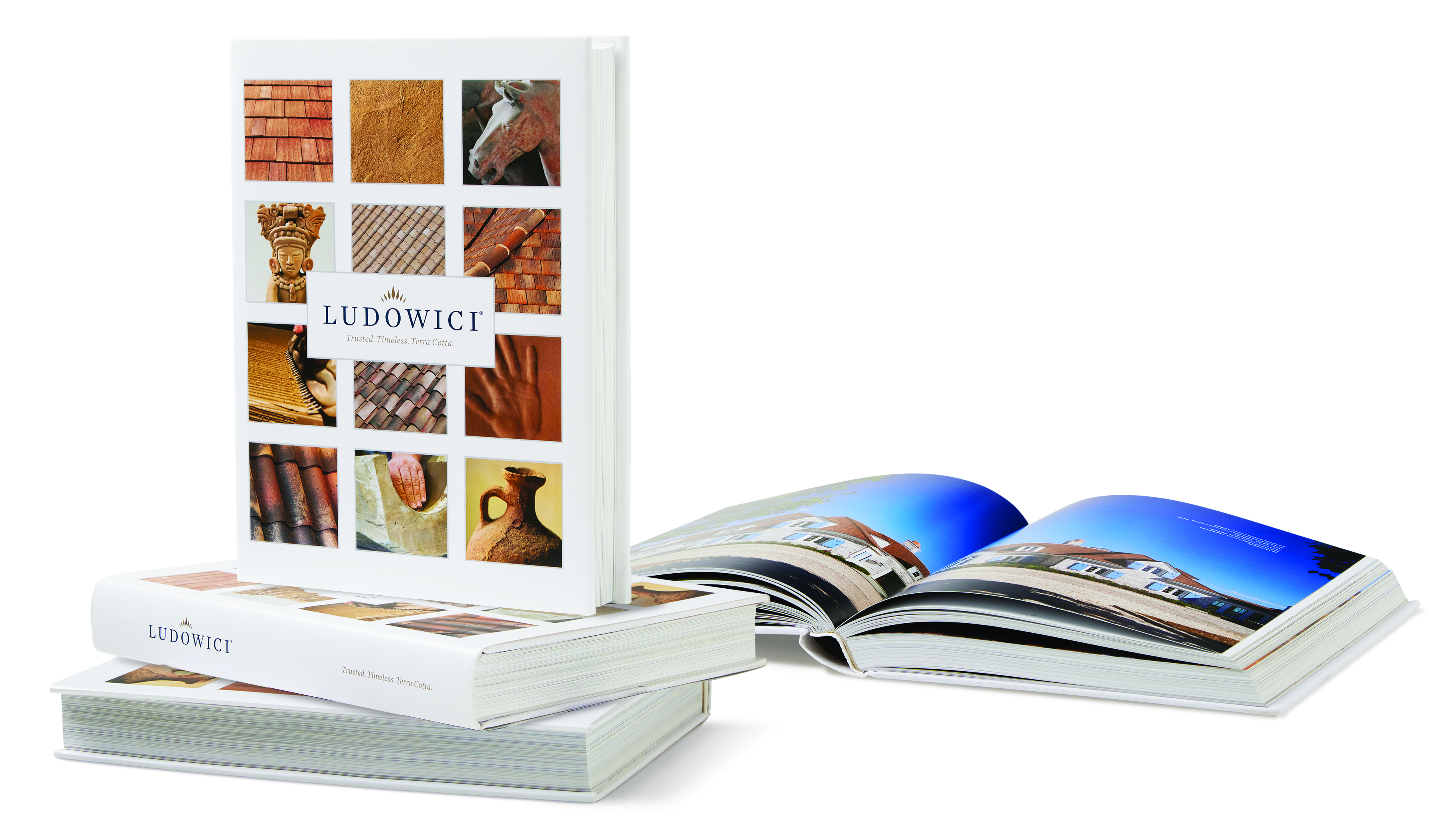 With a roster full of publishing experts and a 30-year relationship with the client, AIM was primed to produce a 464-page idea book that highlights the stunning breadth of work and robust history of Ludowici, the leading manufacturer of architectural terra cotta products.
THE INSIGHT
Ludowici is an icon in the field of clay roof tile, floor, and cladding products, but when it came time to produce an idea book that reflected the Ludowici product in previous applications and showcase its stunning potential, it took a team of experts and connections that only a publisher like AIM could provide. We set out to create a visually compelling yet informative book that aligned with Ludowici's brand guidelines to capture the company history, highlight previous projects, and demonstrate the product offerings.
THE SOLUTION
With roots in publishing, AIM was the perfect partner to concept, design, edit, and manage this project through completion. Thanks to an expert team of print production specialists, graphic designers, copywriters, editors, and project managers, AIM seamlessly tackled the task of gathering decades' worth of materials and adroitly navigated the inherent complications that come with modernizing archival materials.
THE RESULTS
The results: a comprehensive, visually stunning idea book for Ludowici to share as a marketing tool among architects and building industry professionals that's worthy of prominent display on desks and bookshelves alike.
Testimonials
"The 2023 version of the Ludowici Idea Book is visually inspiring, reinforces our brand, and is foundational in our marketing, sales, and educational efforts. First impressions and feedback from the market are more than positive, with many hard copy requests and we are looking forward to results to follow."
Dan Harris
, Vice President of Sales & Marketing, Ludowici
"Working with the AIM team, our goal was to bring a 464-page hardcover book to life, and boy did they deliver! Their team worked with us to develop a strategy that fit our needs and put together a targeted plan complete with timeline, goals, and kept us on track to meet our mark. Their project management and communication was professional and timely every step of the way. We couldn't have taken on this massive project without them. Would 100% return again with additional projects for their printing and project management expertise."
Lauren Johnson
, Head of Marketing, Ludowici