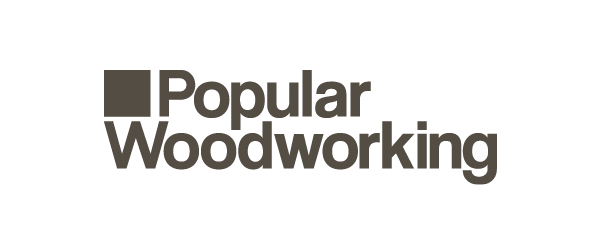 Popular Woodworking Magazine has delivered projects, tips, and techniques from America's best and brightest woodworkers for over 40 years.
The editorial focus is a committed philosophy of hybrid woodworking – blending the best of traditional hand tool and power tool woodworking. Our goal is to be the ambassadors to woodworking. From helping the beginning woodworker pick up the craft, and to introducing the master craftsman to a new technique. We strive to inspire. Contributors include Asa Christiana, Willie Sandry, Christopher Schwarz, Mary May, Bob Flexner, Toshio Odate, Gary Rogowski and many more.
The magazine is published six times annually, and is available digitally as well as in print. We also have a premium website subscription called PopWood+. Be sure and check out our free weekly woodworking newsletter and blog regularly on our PW Shop Blog, where you can join the conversation in the comments section.
"I didn't realize that I was ready to step up my skills until I read Popular Woodworking. The other magazines are for weekend warriors. PWW is for real woodworkers."