THE 100 YEAR WINDOW BY HULL MILLWORK
Branding + Marketing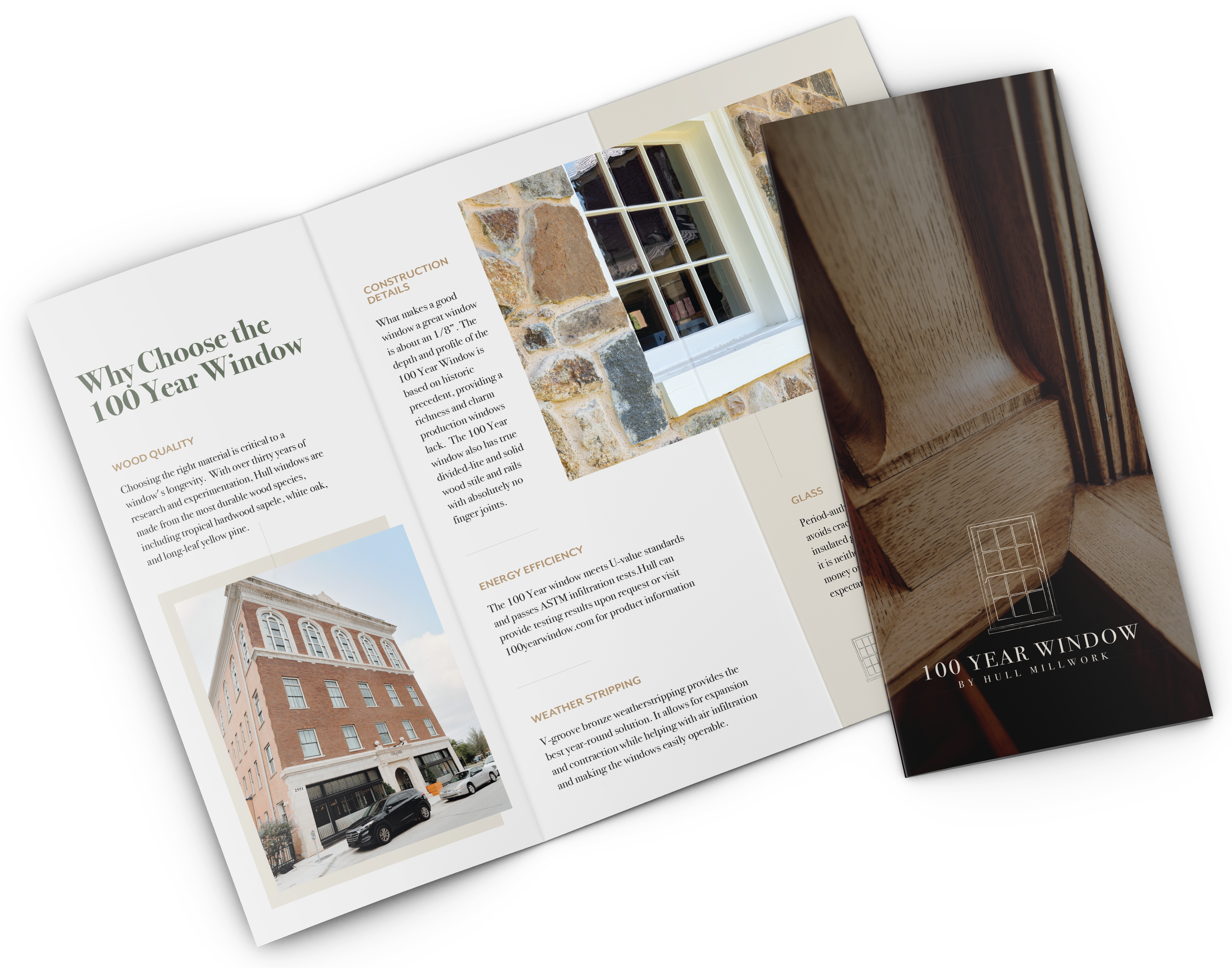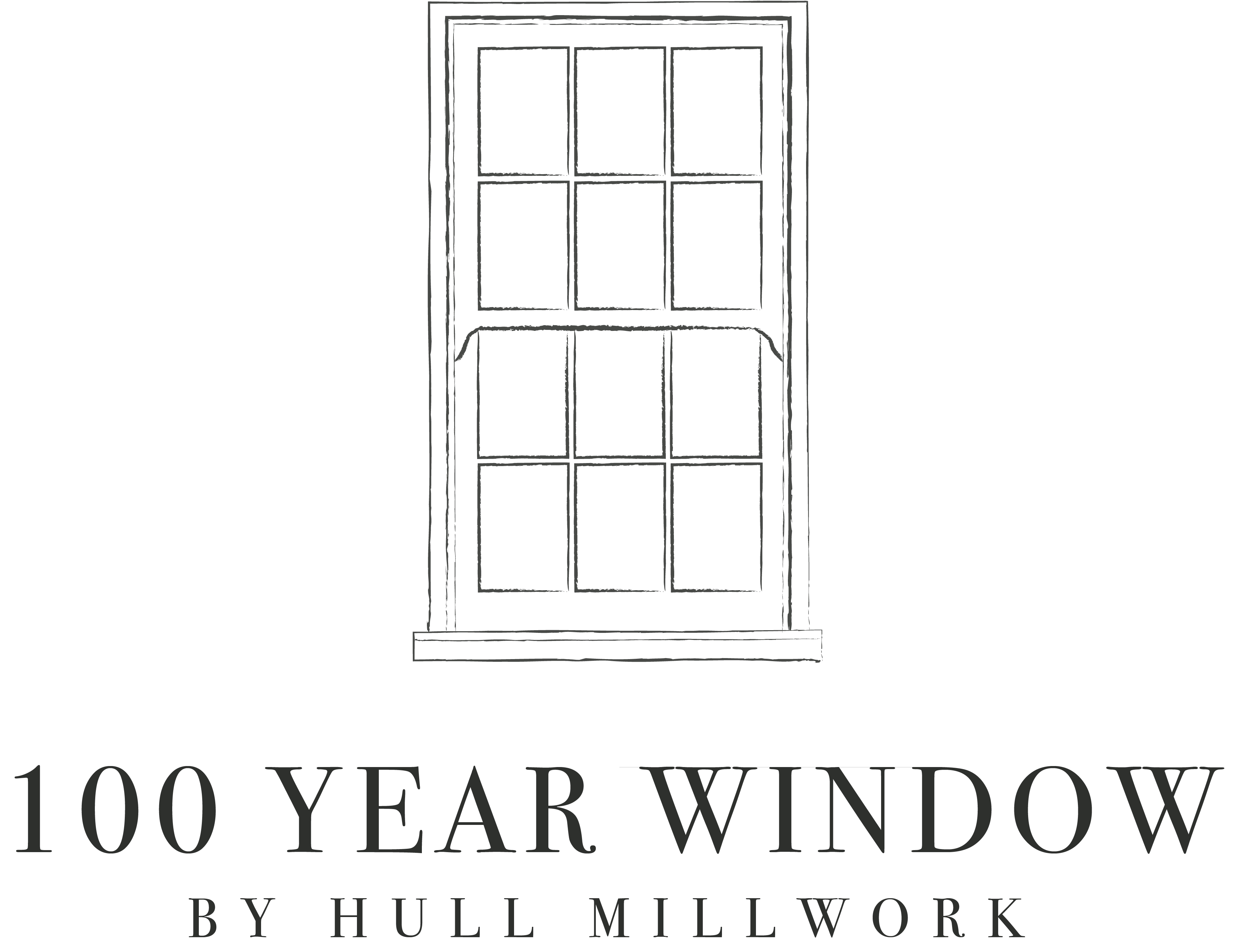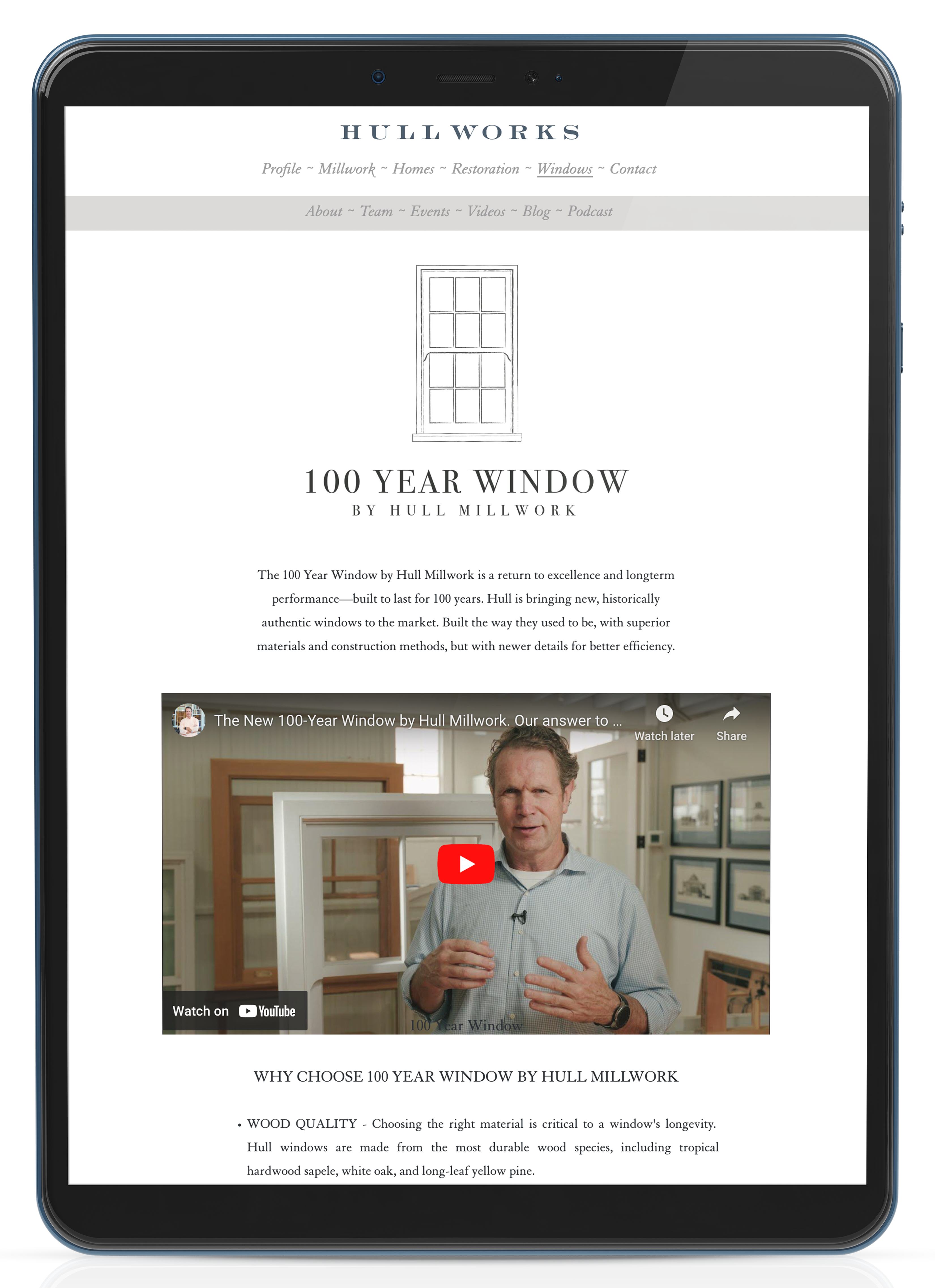 When Hull Millwork set out to launch a historically authentic wood window brand, AIM Marketing Services tapped its team of branding, web, and marketing experts to provide support from conception to launch.
THE INSIGHT
With the 100 Year Window, Hull Millwork, a leader in the field of architectural millwork, residential construction, and historic restoration, fills a void in the industry for historically authentic wood windows. To bring it to market, Hull Millwork called on AIM Marketing Services to create and execute a thorough and thoughtful branding and marketing strategy.
THE SOLUTION
With on-staff experts in naming, branding, web development, copywriting, and marketing as well as first-hand access to relevant connections in the home and building industry, AIM Marketing Services was able to create a complete launch plan, beginning with a sophisticated and timeless branding suite for Hull Millwork to deploy across every platform. Next, AIM provided on-brand copy for the user manual and warranty and orchestrated the creation of a website to answers customers' every need, from measurement guides to warranty information. Finally, when the time came for the official product launch, AIM was able to guide the campaign to the appropriate marketing channels.
THE RESULTS
In just seven months, Hull Millwork was able to successfully introduce the 100 Year Window with timeless, sophisticated branding and a full launch and marketing plan, including everything from print assets to a user-friendly web experience and more. With this, Hull Millwork is able to further position itself as the go-to resource for architects, builders, and designers seeking high-quality craftsmanship and authenticity.
Testimonial
"We came to AIM with the vague idea of launching our 100 Year Window line. The team helped us take this thought and turn it into an actual product launch by developing a strategy/timeline, creating content for a website and warranty manual, and executing a marketing plan. The 100 Year Window would not have happened without AIM's guidance and project management!"
Alice Conlin
, Sales Manager, Hull Millwork